Precision Quincy Industries designs and builds modular metal telecommunication shelters that protect specialized high-value equipment in a temperature-controlled environment from weather and vandal threats. These prefabricated shelters commonly serve the communication, utility/energy, and railroad markets. Available in standard, pre-engineered, and custom configurations.
We design our products to conform to industry-specific standards.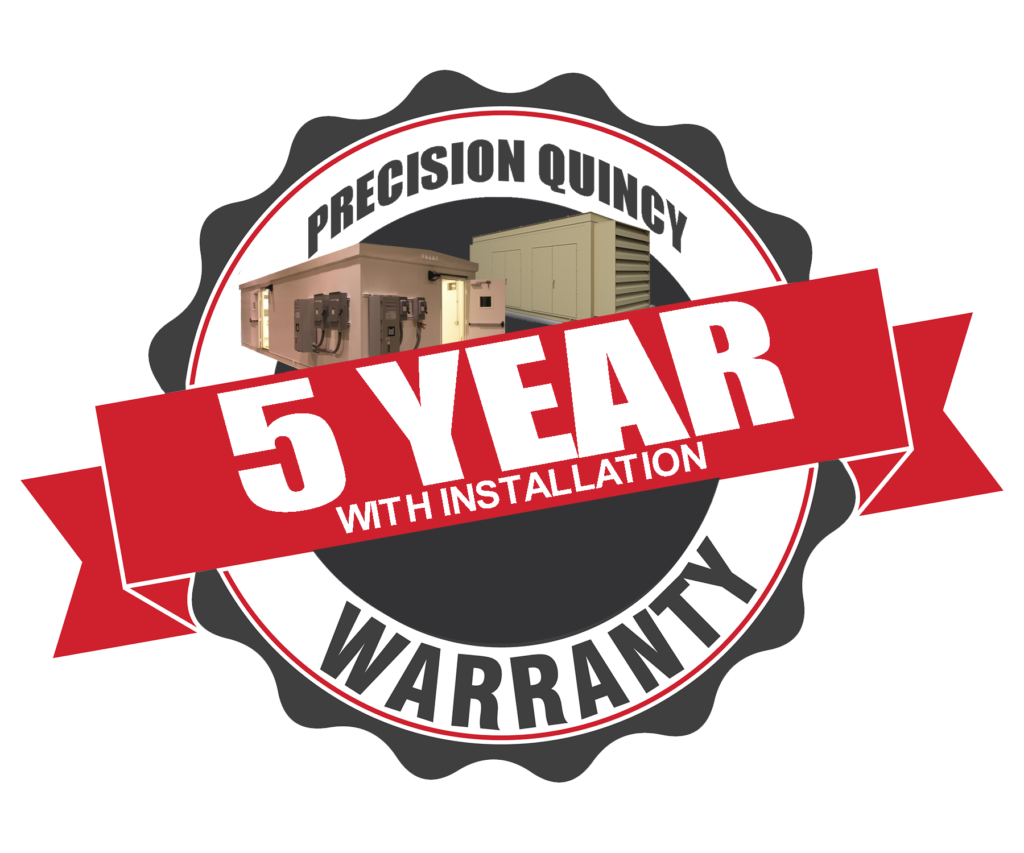 Project Overview/Customer Testimonial –
Rural Telecommunication Company
Precision Quincy Industries has been manufacturing communication shelters for a rural Kentucky telecommunications provider since 2010. Over that period, over fifty new prefabricated shelters have been built with a heavy-duty drag skid. This unique feature allows these industrial shelters to be dragged up steep mountainous terrain to remote locations, where crane access is impossible.
"Precision Quincy shelters are built to last. Based on their long quality track record, we have high confidence in their ability to protect our essential equipment at remote locations." 
–Outside Plant Supervisor
Project Overview/Customer Testimonial -
Harmon Industries/ GE Transportation
Manufactured several railroad shelters for a large midwestern transit authority,
housing critical relay components and communication signaling equipment.
"We know that you and your people have put a great deal of effort into making your part of this project a success. Since we also are in the design and manufacturing business, we understand that it takes the contributions of many people to achieve what you have. Please pass our thanks to the rest of your team, especially for the long hours and weekends spent in order to make the first delivery." 
 – David Catallozzi, Manager, Turnkey Systems, Harmon Industries