Precision Quincy Industries offers a value-added choice with its pre-engineered generator enclosures packages ranging from 500kw to 1500kW with sub-base on either a 24-hour or 48-hour UL-142 Fuel Tank. Custom generator enclosures for up to 2500kW are available as well. Our enclosures for the standby and prime power markets are high-value, performance products available with a short lead-time, enabling our customers to remain on schedule. 
Specializing in pre-engineered UL FTPP Classified, sound attenuated enclosure models. Designed to reduce the source noise(s) by 30 dB(A) @ 23' (in a free-field environment); constructed from 5052 aluminum or 14 gauge galvanneal roll-formed and welded frame.
The performance proved VHB adhesive bonds the aluminum or galvanneal skin to the frame to offer a smooth exterior finish free of rivets, bolts, or other hardware.
Provide complete installation services.
Single point-of-contact project management that is process-driven and always responds within 24 hours.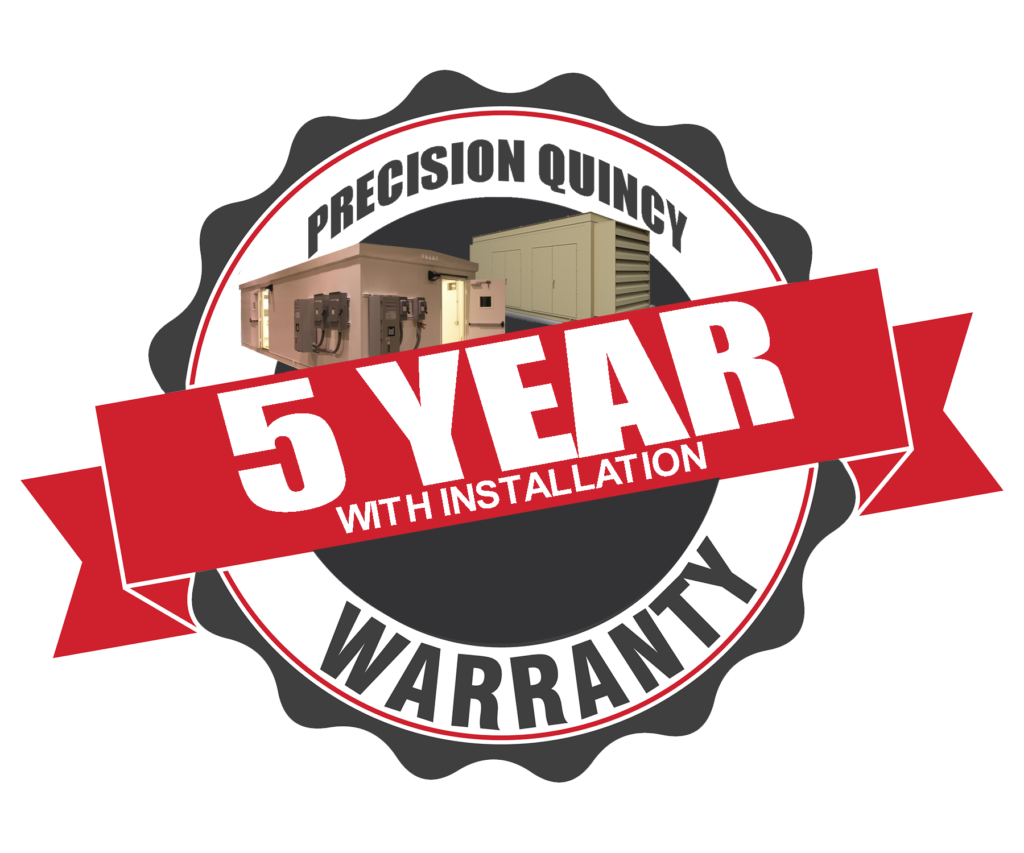 Contact us to discuss a custom-built or purchase one of our three (3) standard pre-engineered packaged, sound-attenuated enclosure models designed for your standby or prime power generation application needs. Constructed of a roll-formed and welded steel frame, our custom or pre-engineered generator enclosures utilize a proven automotive industry VHB adhesive as part of our manufacturing process. We offer a standard 24-hour or a 48-hour fuel tank option for your alternative power source.