Precision Quincy Industries designs and builds prefabricated shelters that protect expensive critical equipment in a temperature-controlled environment from outside hazards. These utility shelters commonly serve the rail transit, telecommunication, data center, natural gas odorize metering, and numerous other utility/industrial markets. In addition, we serve the prime and standby power generation markets with our weather-protected sound-attenuated genset enclosure packages that are pre-engineered to accommodate 500kW to 1500kW.   
Precision Quincy Industries designs and builds a variety of industrial shelters and generator enclosures products for many different industries, including:
Energy
Utility
Highway & Bridge Construction
Tollways
Data Centers
Oil & Gas
Railroad
Passenger Transit
Communication
Power Generation
Renewable Energy
Environmental Monitoring
Battery Energy Storage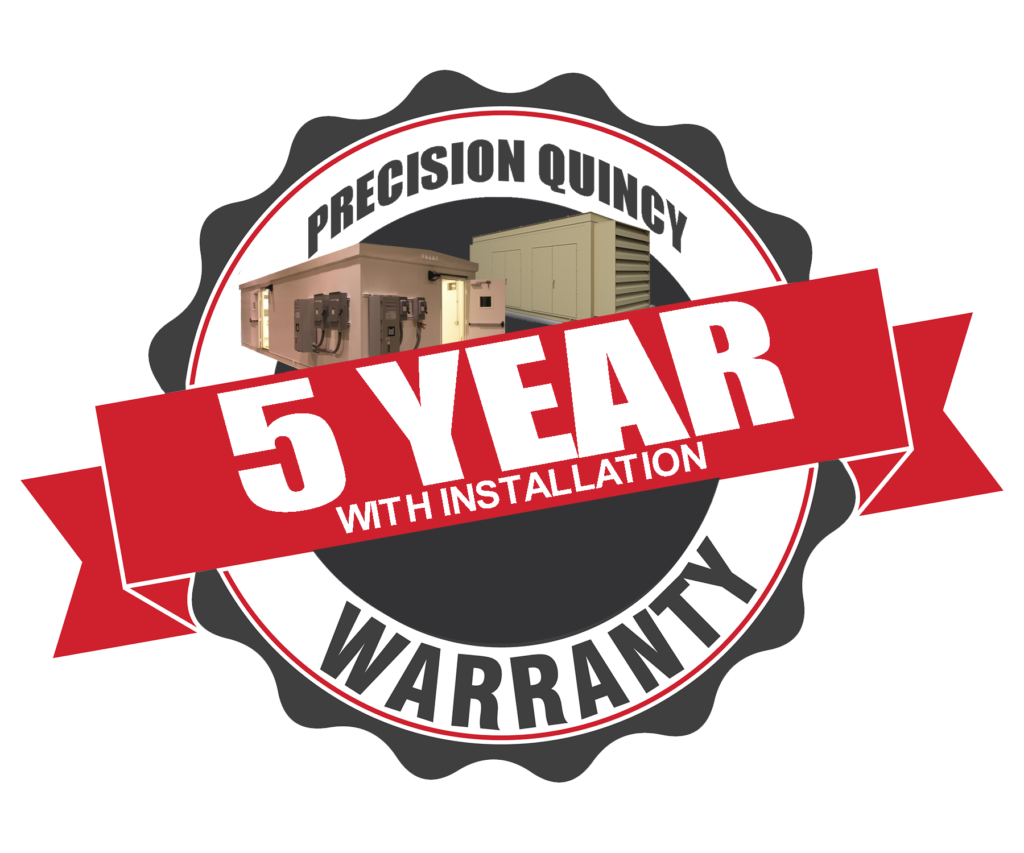 Project Overview/Customer Testimonial –
Rural Telecommunication Company
Precision Quincy Industries has been manufacturing communication shelters for a rural Kentucky telecommunications provider since 2010. Over that period, over fifty new prefabricated shelters have been built with a heavy-duty drag skid.  This unique feature allows these industrial shelters to be dragged up steep mountainous terrain to remote site locations, where crane access is simply impossible.
"Precision Quincy shelters are built to last. Based on their long quality track record, we have high confidence in their ability to protect our essential equipment at remote locations." 
–Outside Plant Supervisor